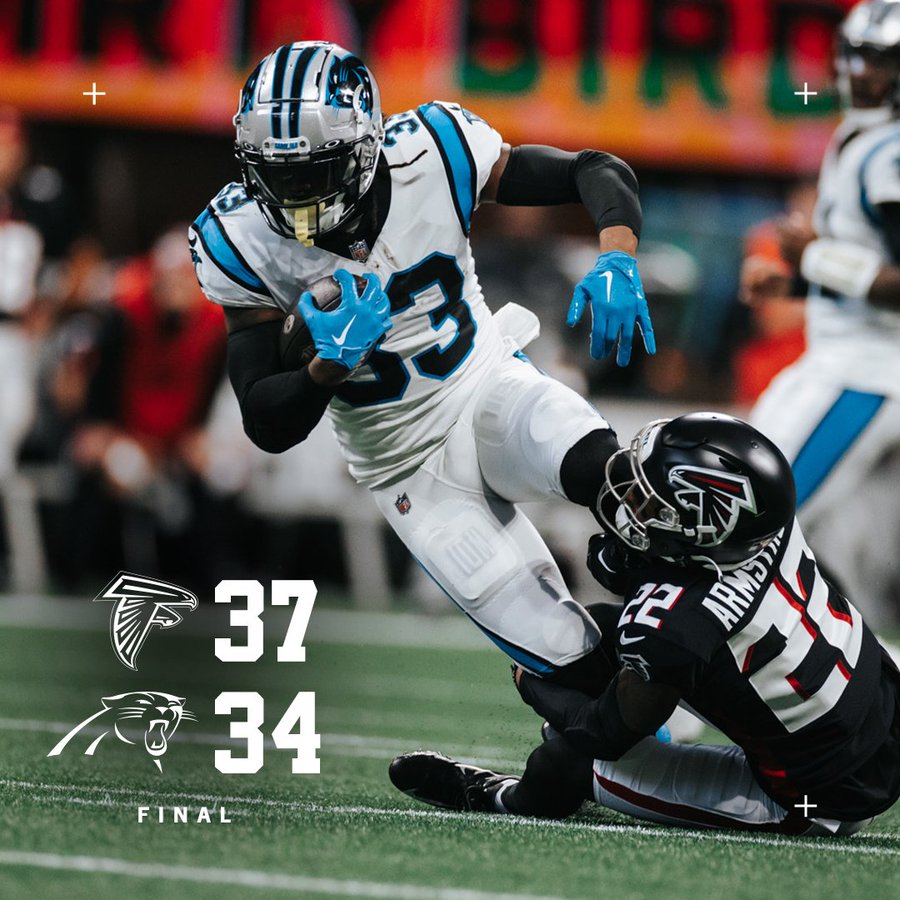 PJ Walker delivered one of the best passes of all time to DJ Moore for a touchdown in the final seconds of yesterday's matchup with the Falcons, capping off what would have been an amazing come-from-behind victory…if not for the penalty that shouldn't have been called.
In his excitement, receiver DJ Moore removed his helmet while behind the end zone, prompting an unsportsmanlike penalty, pushing the PAT back to 48 yards. Kicker Eddie Pineiro, unfortunately, missed that kick, as well as another that would've won the game in overtime. When asked about Pineiro, interim head coach Steve Wilks stated Pineiro is still an important part of this football team and that "one guy did not lose this game."
The critical thing to take away from this game is the improvement of this Panthers team since the firing of Matt Rhule and the trade of Christian McCaffrey. The team appears much more competitive in their last two outings and may have found a QB for at least the rest of this year. PJ Walker delivered a career-high 317 yards passing. New starting RB D'Onta Foreman has delivered nice performances since the CMC trade, rushing for 118 yards against the Falcons.
The Panthers will look to continue their improved performances next week against the Cincinnati Bengals in Cincinnati.