My name is Bianca Connell and I am a 14-year-old student athlete. I currently attend Mauldin Middle School in Simpsonville, SC and maintain a 3.75 GPA. I am fortunate to be able to continue to participate in the strings program playing the Viola, Violin, Cello, and the Bass. While I love going to school and playing instruments my passion is sports. I enjoy playing softball and basketball, but my heart belongs to football.
I have been playing football for 9 years and I play both sides of the ball. I play middle linebacker, defensive end, outside linebacker, fullback, tight end, halfback, and the line when needed. In the last 8 years, have had the opportunity to participate in camps, all-star games, and showcase tournaments all over the USA. Some of my most memorable and humbling achievements have been winning the Unsung Hero award in the Carolina Bowl and winning the MVP at the BK Classic in West Virginia. I was granted the honor of being the first female to ever play football on the Duke University's football field and on the New Orleans Saints football field. As of today, I have been invited to play in the RWB (Red, White, Blue) United USA All-Star game.
The Red, White, and Blue All-Star game is my biggest achievement yet. 3 teams with a total of 50 players will be traveling to Cancun, Mexico. The total cost for this trip is $5000. This includes airfare, hotel, meals, transportation, and my game fee. It is an honor to be the first and only girl to be picked to represent the USA youth football community. Only the top players are chosen to play. I believe I have worked hard to prove that girls can play football just as good as the boys. I have been able to open many doors for fellow female football players to be able to play as well.
While we are in Cancun, our efforts we will not only be playing football but serving the community that will host this tournament. I would like to ask for your support to help me, Bianca "IceBox" Connell, attend the R.W.B. All-Star Game in Cancun, Mexico so I can continue to play the sport that I love and to continue to open the doors for future female players. Thank you for your time and consideration. If you have any questions, please contact Brandi Scott at 864-356-2255 or blmullen1983@gmail.com
Sincerely,
Bianca "IceBox" Connell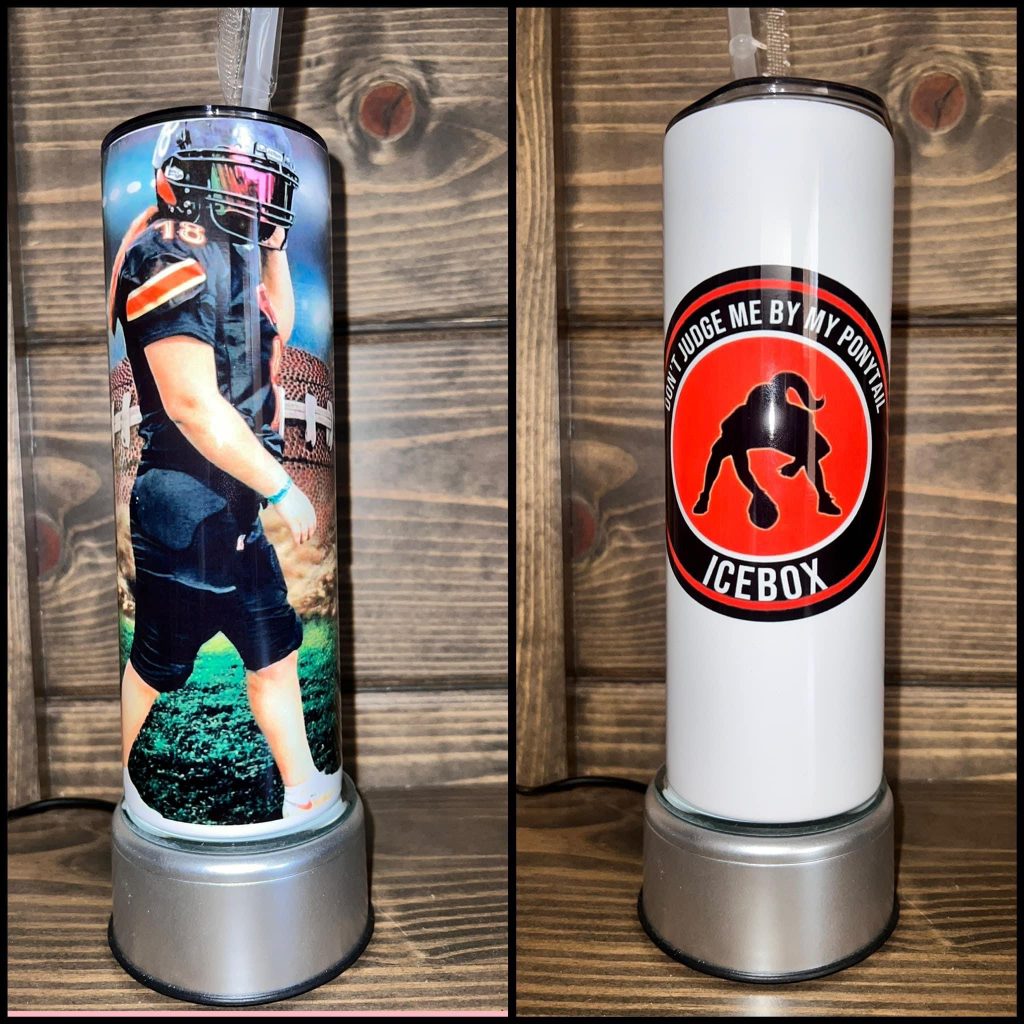 *please also contact Brandi Scott for these awesome tumblers they're raffling off!