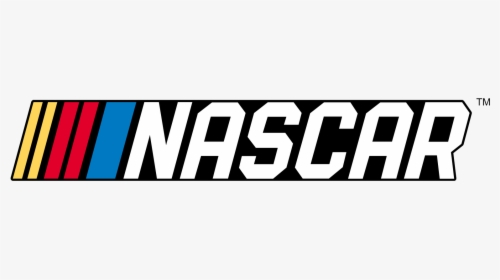 That Time in NASCAR History (and news): The Tire Wars of 1988-1989 and 1994. Happy New Year, everyone! The NASCAR season is getting closer and closer. Just another month until the Clash in Los Angeles, and I can feel the excitement building. So, what's been happening in the NASCAR world the past few weeks? Goodyear and NASCAR announced Oval rain tires recently (I wonder if the cut-off Daytona race had anything to do with this). FedEx was cutting costs and theorized to be leaving JGR and Denny Hamlin, announced by Adam Stern on Twitter. Vince Welch has been cut from FOX as a commentator, announced on his Twitter. A-Shoc has left Chase Elliott and Hendrick Motorsports, announced by Adam Stern on Twitter. Monster Energy will sponsor Ty Gibbs in his Rookie season in Cup. Some Xfinity series silly season news, Jordan Anderson will expand his team to two full-time cars with drivers: Parker Retzlaff and Jeb Burton. With the information caught up, let us shift gears and break open the history books and look at one of the more infamous tales of NASCAR lore, the Tire Wars of 1988-1989 and 1994.  
In modern NASCAR, we have only known of one tire supplier. Goodyear. Goodyear has been a tire supplier since the 1950s and beat Firestone in the 1969 Talladega 500, causing Firestone to bow out of NASCAR, leaving Goodyear alone. Goodyear went uncontested as the tire for NASCAR for years until a small tire company decided to throw its hat in the ring and take on Goodyear for supremacy; that company was Hoosier.
Hoosier had been a supplier in the lower divisions of NASCAR and other series, so they were not unknown but fairly small compared to their competition. One of the main reasons Hoosier would contemplate going to NASCAR's Cup Series was that Goodyear's racing program was threatened to be abolished; this was due to a hostile takeover in 1986 by James Goldsmith. Preparing for the worst, NASCAR called up Hoosier to prepare for the big leagues, as they may need someone to step in for Goodyear. However, Hoosier would have to wait until 1988 to have their debut season.
This war was going to be a blowout in Goodyear's favor. One reason being that NASCAR had rules in place for anyone looking to supply tires, stating that anyone supplier had to bring enough tires to supply all entires into a race, meaning Hoosier and Goodyear have to bring hundreds, maybe thousands of tires, to a race weekend. The other reason is that Hoosier had only 16 employees in 1988, compared to the tens of thousands Goodyear had. It was much closer than anyone could have expected.
Their first race in Daytona would be awe-inspiring for a company famous for its short-track tires. The highest Hoosier driver, Neil Bonnent, finished fourth, with Buddy Baker finishing ninth. The second race was on home turf for Hoosier, Richmond. Morgan Shepard grabbed the pole for the race, running on Hoosiers. However, it would be Neil Bonnent that would snag Hoosier's first NASCAR Cup Series victory. Neil did not stop there; the third race was an exhibition race held in Australia at the Thunderdome. Hoosier could not make the race due to logistics, but Neil Bonnent would take the pole and the win. The next race would see Neil win again on Hoosier tires.
Goodyear and Hoosier go back and forth the next few weeks, but Hoosier is shattering expectations and is level pegging with Goodyear, maybe surpassing them. Charlotte would be a black eye for both Goodyear and Hoosier. The All-Star race (back then called the Winston) and the 600 would be plagued with tire issues causing hard-hitting wrecks. Goodyear initially pulled out of the 600 because of the tire issues; however, they came back with Daytona spec tires. While the tires were durable, they were slow, very slow. Teams elect to stay with Hoosier, except for Dave Marcus. The race was abysmal, and cars would blow out their tires one by one. Darrel Waltrip would win but say this was the most emotionally difficult race he had ever raced.
To not dwell on this section for too long, here is a quick rundown: Goodyear brought tires to the June Pocono race that were a quarter inch too wide (Goodyear would not run the race), Hoosier was bopped for the same infraction in August at Watkins Glen (Hoosier would not run the race) and Goodyear would have tires blister and blowout all day, Dover in September echoes what happened in Charlotte and tires blister and explode all day. After Charlotte, the season would not get better. Thankfully: the media, drivers, and team owners blasted the companies so much on TV that the 1988 season ended with no tire failures. But 1989 would be the year that someone would walk away the winner. Can you guess who won?
Goodyear brings innovation to the tire world, radial tires. In summary, Goodyear and Hoosier ran bias ply tires for years until 1989. A bias ply tire has the cords of the tire run diagonally across the tire, while a radial tire runs its cords straight across. Goodyear touts that the tires are better because they will have more grip and come up to temperature quicker. During Speedweeks, Dale Earnhardt running the new tire, has a blowout and wrecks. Bill Elliot has the same issue and breaks his wrist. Only two drivers won the Daytona 500 on Goodyears. Goodyear goes back to the drawing board, and the war continues. The April North Wilkesboro race is where Goodyear brought back the radial tire even though they did not have the pole. Dale Earnhardt would win the race on the new radial tire. Hoosier, not left in the dust regarding innovation and on-track results, bowed out of the sport in May. Hoosier would not be gone long, however.
In 1993, Hoosier announced that they would return to the Cup Series for the 1994 season. Even though the announcement was unpopular, NASCAR allowed the war to restart. However, Hoosier's return would lead to the toughest Speedweeks in NASCAR History. There would be two significant casualties during Speedweeks: Rodeny Orr, who died in a massive wreck coming out of turn two, and Neil Bonnent, who died in a practice crash coming out of turn four. NASCAR would examine both crashes and determine that broken shock mounts caused accidents. However, drivers and teams were looking for answers while NASCAR was investigating the accidents, and there was one thing that connected the two, both drivers were on Hoosier tires. Although the tires were not the cause of the wreck, teams made the switch to Goodyear rubber for the 500 and not a single Hoosier would turn a lap.
1994 would be a bad year for Hoosier, they did not have any safety concerns, but the tires did not last. They were quick but wore out fast. Hoosier would score four wins all year by the same driver, Geoff Bodine. They would win the Winston (The All-Star race), the June Pocono race, the July Michigan race, and the October North Wilkesboro race (he lapped the field in this race). Atlanta would be the nail in Hoosier's coffin. There were three significant blowouts in the race, and all were Hoosiers. Greg Sacks, Loy Allen Jr., and Geoff Bodine would all have tire failures on turn four. Allen would end his season on a stretcher, and Bodine would have to be pulled out of his car and carried to the medical center. Hoosier announced they would not run the 1995 season, and the war finally ended.