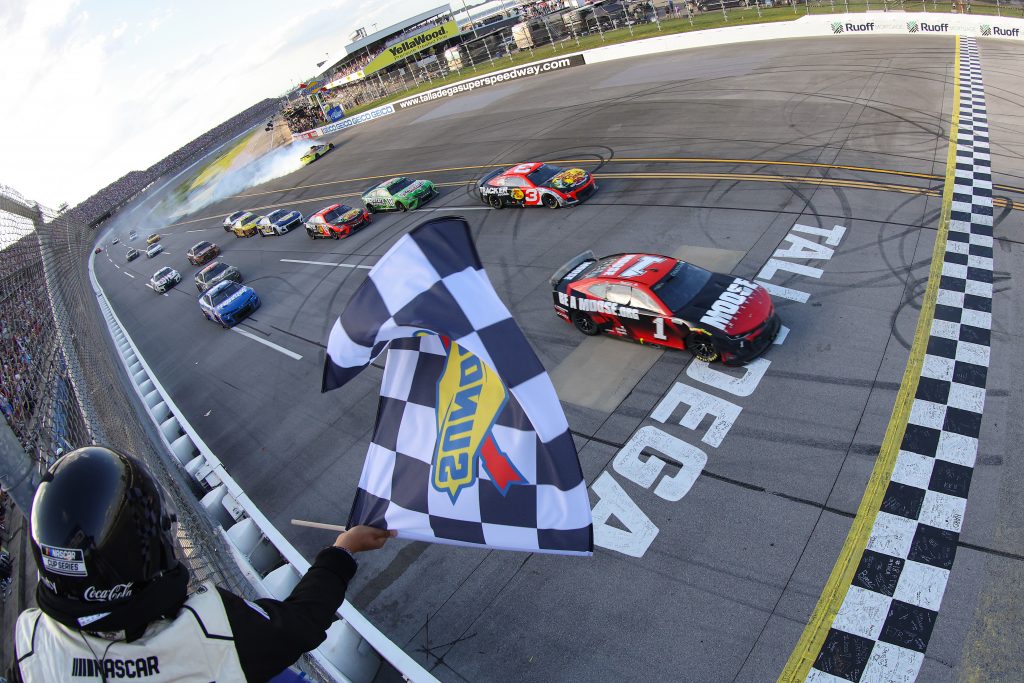 Talladega holds a special place in the hearts of many racing legends and fans. The track is one of a kind, the atmosphere is electric, and the racing is always wide open. There is a statistic that I love to look at for Superspeedway races; it's winners by starting position. 
Ross Chastain won this year's Geico 500 from the 19th starting position. He became only the third driver in history to win from 19th. Zero drivers have won from the 21st or 23rd starting spot, but Chastain becomes the third from the 19th. Maybe it's nothing, but it fascinates me. Ross also didn't have the best car all day. His teammate Daniel Suarez had a dominant car early on before being taken out in the Joey Logano spin.
Erik Jones held the lead with defending Cup Series Champ Kyle Larson on the race's final lap, building a run to get around him. Larson moved outside to pass Jones, but Kurt Busch was there. Busch slammed the outside wall and came back down the hill, collecting his teammate Bubba Wallace. Erik Jones tried to block Larson, but both cars went to the high side too hard and lost momentum, allowing Ross Chastain to stay right on the bottom and pass both drivers to victory.
For Chastain, it's the second win of his career and the second of the season. It's also his second in just five weeks. Both drivers have run well at several tracks this season, and teammate Daniel Suarez has seemingly been a driver capable of winning every week. The Trackhouse Racing Team has significantly improved since acquiring Chip Ganassi and all their team assets after the 2021 Season.
The Cup Series heads to Dover next weekend, a track that holds plenty of history. The Monster Mile is known for its concrete surface and the trouble it gives crew chiefs. Alex Bowman is the defending race winner, and based on Hendrick Motorsports' performance so far this season, Alex will be a favorite to repeat.
To wrap up Talladega, I think the Next-Gen Car is still a work in progress. Several drivers were complaining about their cars bouncing under green, I asked Kyle Larson after the race if his car was one with that issue, he said no, but the setups were dictating those with that particular issue. The rear diffuser could have been a cause for the bouncing as well. Overall, I think the new car's advanced safety is a significant gain, but the drivability is still a question mark. Dover will be a great ruler for how well the vehicle performs for the rest of the season.