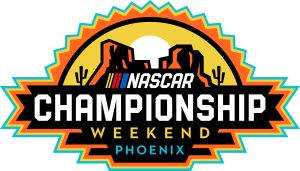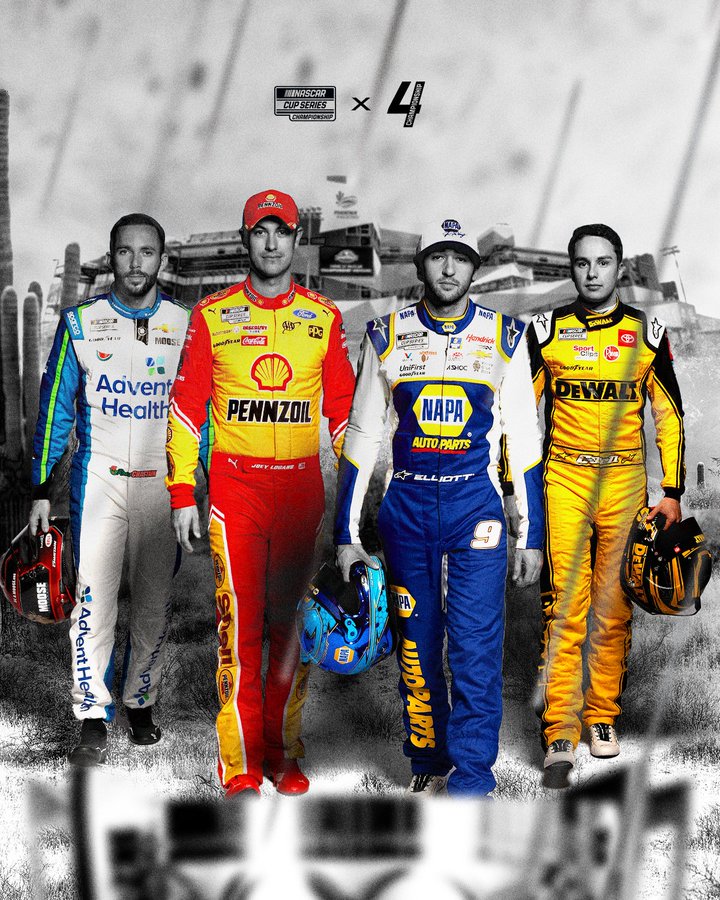 This is it, the last race of the 2022 season. It is hard to believe that the season has come and gone so quickly. As fans, we have seen the best and worst of this season: iconic moments, controversy, and driver injuries. The 2022 season had it all. However, it all comes down to this, Phoenix Raceway. The one-mile dog-leg oval has played host to the championship round since 2020. Four drivers from each of NASCAR's top divisions will compete for a championship, but only three will walk away with the crown. Let us look at all three series to see who will compete.
Camping World Truck Series Championship 4
Ty Majeski
Zane Smith
Ben Rhodes
Chandler Smith
Xfinity Series Championship 4
Noah Gragson
Ty Gibbs
Josh Berry
Justin Allgaier
Cup Series Championship 4
Joey Logano
Christopher Bell
Ross Chastain
Chase Elliott
Starting with the Truck Series, Chandler Smith and Zane Smith are tied with the most wins this season at 3. Ty Majeski has two wins, and Ben Rhodes has only 1. Chandler and Zane Smith, based on research, seem to be the championship favorites. However, with the championship format setup the way it is, if Chandler and Zane have an off week, Ty and Ben could win the Championship. Ben would be looking to defend his title as he did win last year in 2021. The Lucas Oil 150 will be on Fox Sports 1 at 10 pm EST Friday, Nov. 4, 2022. My pick for the Truck Series Championship will be Zane Smith.
Zane Smith is a very talented driver and has shown speed and consistency all year. Moving up a tier to the Xfinity Series, Noah Gragson is hands down the favorite to win the Championship; any of the JR Motorsports' drivers are favorites to win the Championship. Why, you may ask? Ty Gibbs is the reason. Ty Gibbs, who had already advanced to the Championship 4, wrecked his teammate Brandon Jones, who was trying to win his way into the Championship 4. The NASCAR world does not look a Gibbs very fondly, and his celebration did not help matters. Rather than being a rear gunner for his teammate, Gibbs wrecked him out of the way and marched onto another win. Joe Gibbs could have had two cars racing for a championship, but his grandson stopped that. For a win breakdown: Gragson has eight wins, Ty has six wins, Justin has three wins, and Josh has two wins. The Xfinity Championship will be on USA at 6 pm EST on Saturday, Nov. 5, 2022. My pick for the Xfinity Series Championship will be Noah Gragson. What can I say about Gragson that already has not been said? Gragson is fast, consistent, and driven to win at all costs.
The Cup series Championship is the one to watch for. Chase has five wins, Christopher has three wins, Joey has three wins, and Ross has two wins. In case you missed it, Ross Chastain made it to the championship race in the most video game way possible. On the last lap, Ross was two points out of the cut from Denny Hamlin. Knowing it was now or never, Ross floored it off of two and kept it floored around turn three and four, never hitting the break. Wall rode his way past Denny to be two points above the cut, knocking Hamlin out of the Four. The move has been seen as an instantly iconic move. There is even merch about it already. Once more, Denny Hamlin has lost his bid for another championship (is it safe to say he is the new Mark Martin). That said, this Championship 4 is stacked with talent, and it will be a treat to watch these guys battle out for the Championship. The Cup Series Championship will be on NBC at 3 pm EST on Sunday, Nov. 6, 2022. My pick for the Cup Series Championship will be Chase Elliott. What I have said about the other two picks also applies to Chase. Chase has been incredibly consistent all season long, and while he has not been winning races left in right as he did in the summer stretch, he is still running up front and challenging for wins. There is a reason why he has been the favorite to win the Championship.
This last week of NASCAR racing is going to be one to remember. Four drivers enter each race, and only one will be crowned champion. Let's go racing one last time!