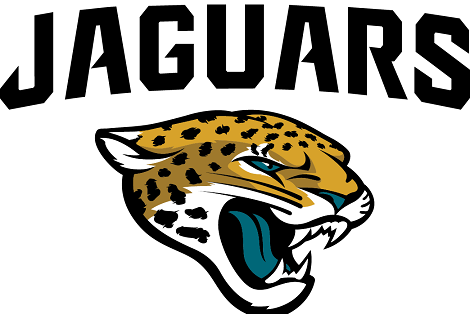 The Jaguars suffered a heartbreaking loss to the Tennessee Titans Sunday 37-19, and the game was on route to a 20th consecutive loss. Urban Meyer and Trevor Lawrence talked about the Jaguars extending their losing streak to 20 straight games. 
"Desperate for a win, desperate for the way they go to work each day, each week. Desperate for a win. But we can't worry about the past, worry about the future, and a trip to London and try to get a win. Some guys are playing their tails off. But, yeah, we're desperate for a win." 

(Trevor) "As far as the streak or anything like that? No, I mean, no, we don't really talk about that. It's not something we—I don't think it's good to talk about that. You can't get desperate. You've got to just keep going to work. We're going to win some games. We're going to turn it around. We all thought today was the day we were going to get that first win and it wasn't. We didn't execute enough down the stretch, but we're going to figure it out and we're going to turn this thing around. It's going to be a lot of fun when we do. But yeah, the locker room, we want to win. All the guys, we've got so many hard workers. Everyone's so invested. It's not a team where we've got guys that aren't really committed or don't care. Everyone's all in. So, it will come. When you have guys like that and you have talent, and we have enough talent. So, I'm not concerned, but we do need to get some wins."  Lawrence said this to say about picking up the momentum. 

"Yeah, it's tough. Brandon [Linder] is a great player, a great person. Love being on the same team as him. He's just the kind of guy that you want, who's fully committed, all in. A guy that's—I think it's his eighth year—he's an older guy, but he's just so committed to this team and turning it around. Won't find a better guy. I don't know the extent of the injury. But hopefully—we're optimistic. Hopefully it's not too bad, it's not season-ending or anything like that. But we'll have to see. He's definitely one of our best players, so I hope not. But Shat [Tyler Shatley] did a good job coming in and being ready. He's a guy that's gotten a lot of reps. So, we love Tyler. He did a good job for us. What was the first part of that question?" 
 
James Robinson turned his workload into 149 rushing yards and a touchdown. Robinson averaged six yards after contact per rushing attempt. That was the highest mark of any back with 15 or more carries in the early slate of games. The defensive woes continue with Shaquill Griffin having his 3rd dropped interception for the season. 

He commented on it, saying, "Yeah, very, very, very frustrating. On that play, I was trying to imagine myself catching it up, and when the ball came, I had both hands on it. Those are the ones I've got to pull in. It's very frustrating because you talk about the ones that I did drop. If I catch the ones that I'm supposed to catch, that's three interceptions this year. So, yeah, it's very frustrating. Now for the rest of the game, I'm looking for the opportunity to get another ball in my hands, and it got very quiet after that. I lost a lot of opportunities after that play because I was trying to keep the game quiet. So, the chances I do get, I have to make the best of it. That's something on me. I don't know if it's me thinking too much about the play. Whatever it is, I have to figure it out. I have to get those footballs and take it in because it's a game changer. That's the reason they got me here. I'm a game changer, so I've got to continue to focus and work on that. I've got to do more for the team. Whatever it takes, I've got to do more."  

Only time will tell if they can get their first win of the season in London next week against the Dolphins.