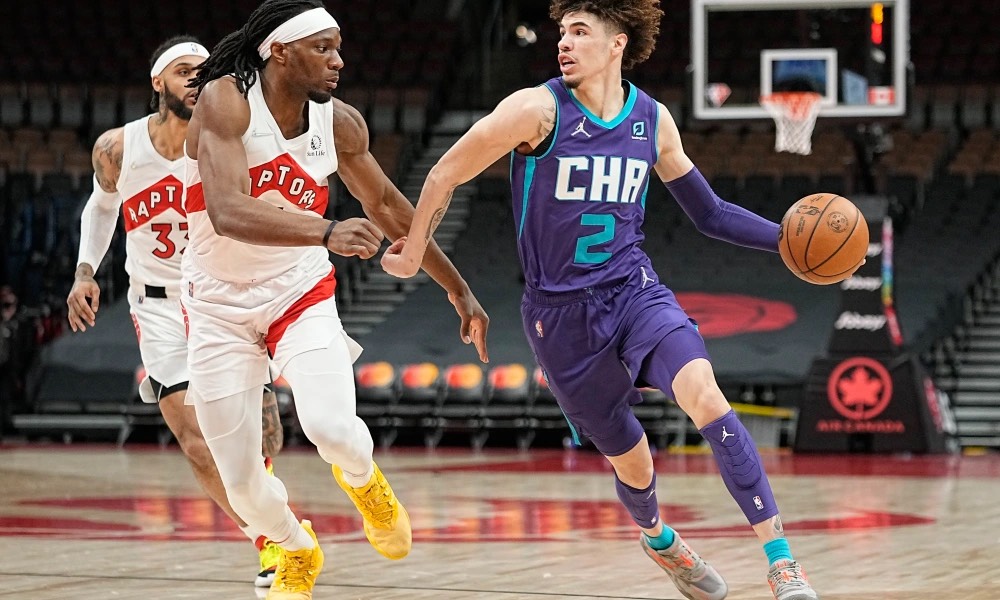 As teams come back from the all-star break with hopes of doing what they need to make the playoffs, the Charlotte Hornets have to host the Toronto Raptors on February 25th. The Hornets enter the 2nd half of the season with a 29-31 record sitting at 9th place in the Eastern Conference. Hopefully, the Hornets will have things figured out soon not to miss the playoffs. 
Key players to look out for Charlotte
The Hornets' LaMelo Ball averages enough points (20 per game) and assists (7.5 per game) to be among the leaders in Charlotte.
Terry Rozier is consistent from a distance and leads the Hornets with three made threes per game.
Key Players to look out for in Toronto
The Raptors points and rebounds leader is Pascal Siakam. He contributes 21.9 points per game and pulls down 8.7 rebounds.
Toronto's assists leader is Fred VanVleet, who averages seven per game. VanVleet connects on four threes per game to lead the Raptors.
This season, the Raptors have a 44.3% shooting percentage from the field, 2% lower than the 46.3% of shots the Hornets' opponents have hit.
This should be an interesting matchup, but my prediction is that the Charlotte Hornets will emerge victorious against the Raptors 112-105