Chlöe, Doja Cat, Shawn Mendes and Twenty One Pilots join an increasingly stacked lineup of superstars set to perform at the 2021 MTV "VMAs" LIVE from Barclays Center on Sunday, September 12 at 8PM ET/PT on MTV.
Chlöe

Chlöe will make her explosive solo debut on the storied "VMAs" stage with the TV performance premiere of her first single, "Have Mercy," from her upcoming solo album. One half of the powerhouse duo Chloe x Halle, named MTV PUSH artists in 2018, the two graced last year's Pre-Show with a show-stopping performance of "Ungodly Hour."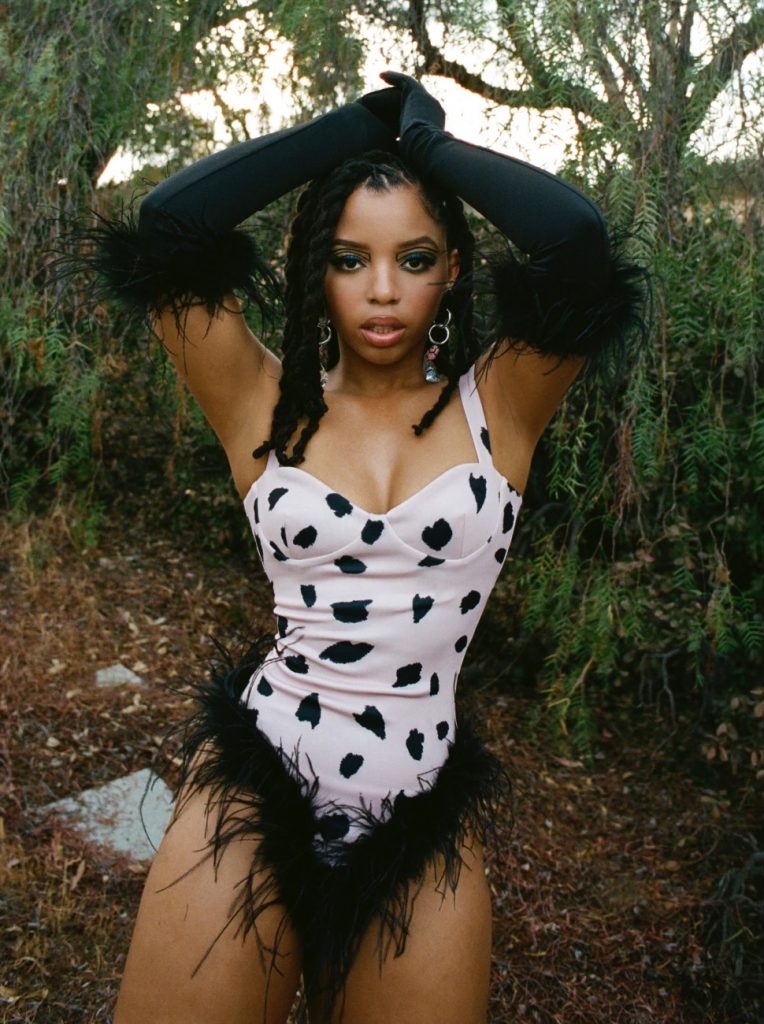 Doja Cat

Doja Cat is bringing her mega-star power back to the "VMAs," following an out-of-this-world 2020 takeover that saw her perform an epic "Say So" & "Like That" mash-up and take home her first-ever Moon Person for "PUSH Best New Artist." This year, she is set to raise the bar even higher with another eye-capturing performance and up for five awards, including two of the night's highest honors "Video of the Year" and "Artist of the Year."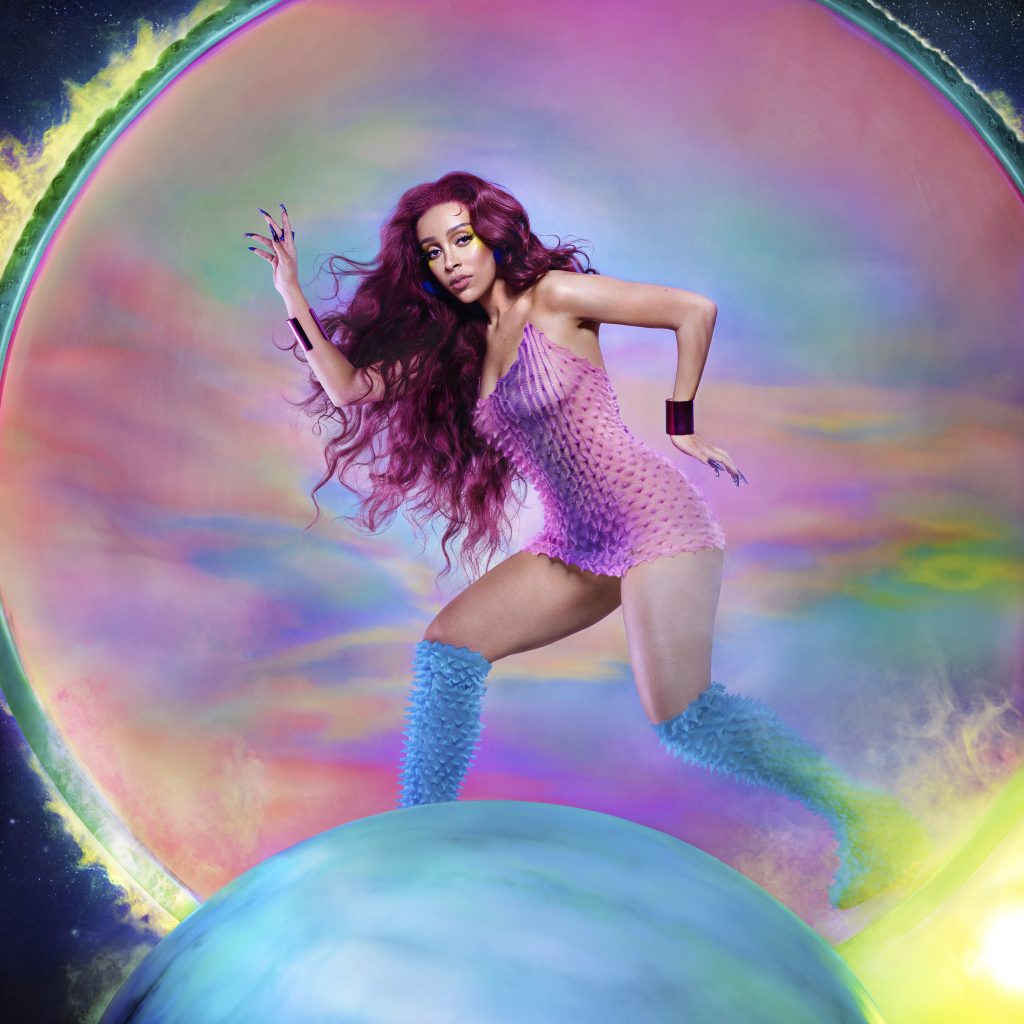 Shawn Mendes

A "VMAs" veteran who continues to deliver major must-see moments, Shawn Mendes returns to the iconic stage after performing a pair of his fan-favorite hits "If I Can't Have You" and his spicy duet of "Señorita" with Camila Cabello in 2019. This year, the two-time "VMAs" winner will debut an all-new performance of his latest hit single "Summer Of Love" and look to take home the trophy for "Best Pop."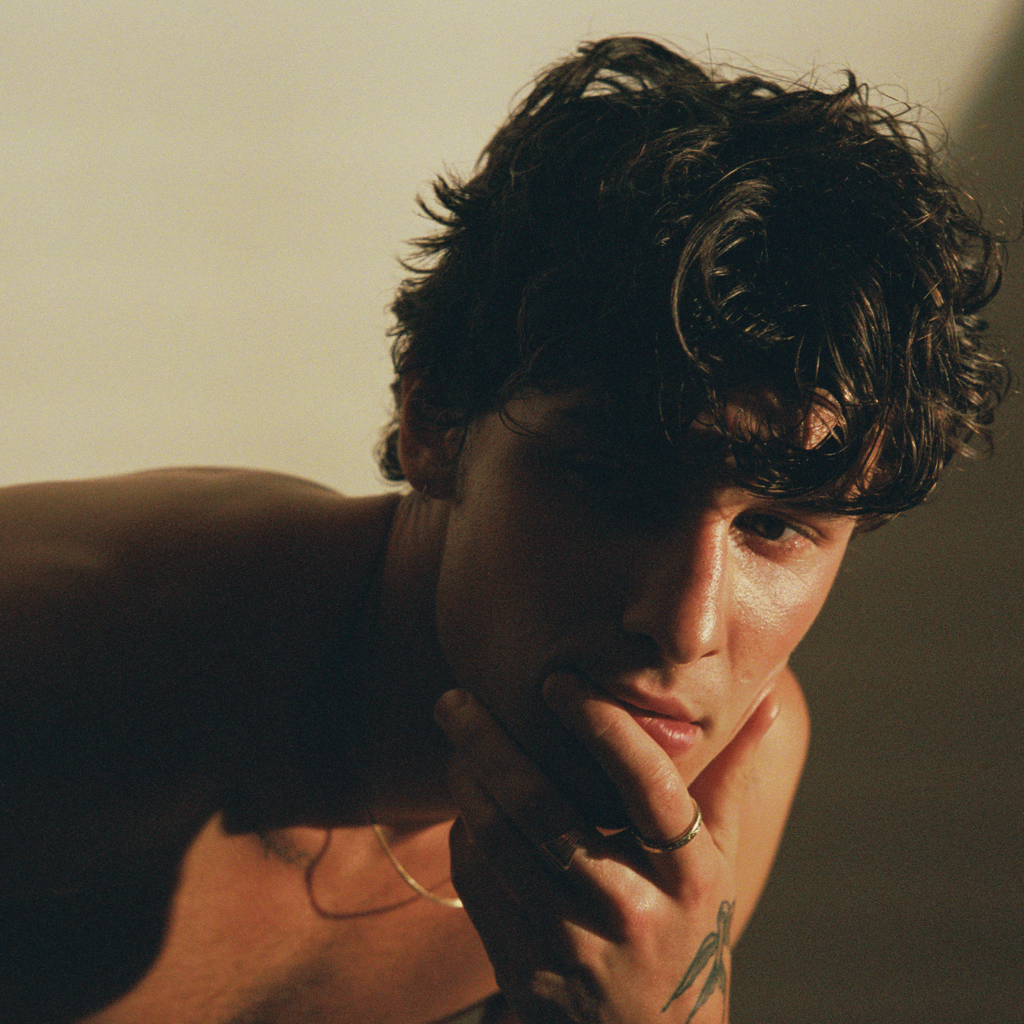 Twenty One Pilots

After a headline-stealing debut performance with A$AP Rocky in 2015, Twenty One Pilotswill again return to shut down the "VMAs" stage with a breakout performance of their hit single "Saturday" and compete to take home their third Moon Person for "Best Alternative."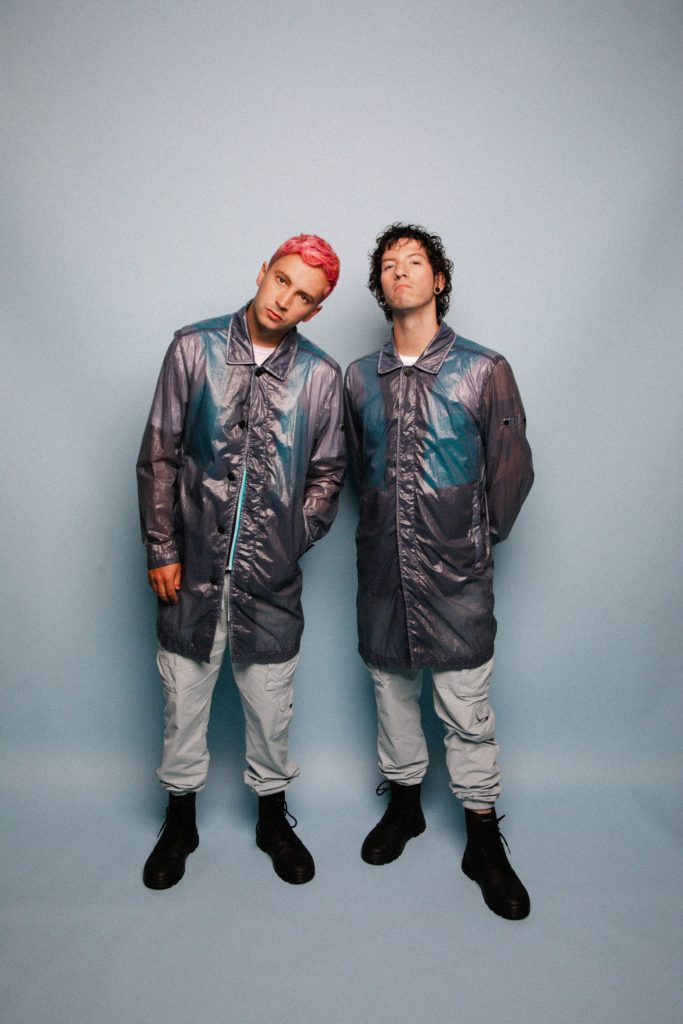 PERFORMER BIOS:

Chlöe – Chlöe of the hit sister duo Chloe x Halle has soared this past year coming into her own and stepping into the spotlight after having spent the previous five years as one half of one of the music industry's most critically acclaimed groups in recent music history. Chlöe has been praised for standing up for the empowerment of young women everywhere, performed a self-produced groundbreaking arrangement of the Nina Simone classic "Feeling Good" from the The Undefeated and Disney collaboration Music For The Movement Vol. 3 – Liberated during the ABC primetime television special, "Juneteenth: Together We Triumph – A 'Soul of a Nation' Special Event" and during Good Morning America's coveted "Outdoor Concert Series." And together with her sister Halle they most recently launched curated picks and collaborations with Victoria's Secret PINK. Chlöe will star in Miramax's supernatural thriller The Georgetown Project with Russell Crowe and Ryan Simpkins. She also has upcoming roles in Jane, produced and co-starring Riverdale's Madelaine Petsch, the Oscar-winning actress Melissa Leo, Shrill actor Ian Owens and model Chloe Yu. So, it may sound strange that Chlöe is just getting started considering all this and the success Chloe x Halle have found together over the past few years. In fact, Chloe x Halle received three Grammy nominations off their highly anticipated sophomore album the Ungodly Hour which brings their total Grammy nominations to five (Two came for their debut album The Kids Are Alright). The first single from Ungodly Hour "Catch Up" featured singer/rapper and composer Swae Lee. And their second release, "Do It" was an instant fan-favorite complete with its own viral moment. The album was lauded by critics and fans alike and Chloe x Halle owned the summer with their many viral television performances from their backyard tennis court during quarantine. But their public journey started six years ago. The group caught the attention of Beyoncé and was immediately signed to her Parkwood Entertainment Company after having performed covers of pop songs online. Their debut EP, Sugar Symphony, was released in April 2016. Later in 2016, they made cameo appearances in Beyoncé's Lemonade visual album. They later served as Beyoncé's opening act for the European leg of "The Formation World Tour."
Doja Cat – 3-time GRAMMY nominee Doja Cat made her first upload to Soundcloud in 2013 at just 16-years-old. Having grown up in and around the LA area, she developed a knack for music by studying piano and dance as a kid and listening to the likes of Busta Rhymes, Erykah Badu, Nicki Minaj, Drake, and more. Soon, she went from obsessing over Catwoman (the Halle Berry version) to crate digging on YouTube. The budding talent taught herself Logic and how to compose on a midi controller. Signed to Kemosabe/RCA in 2014, she released her Purrr! EP and followed that with her debut album Amala in spring 2018, but it was her August 2018 release of "Mooo!" which catapulted her into the mainstream and was met with critical acclaim. Doja Cat released her sophomore album Hot Pink in November 2019 to mass critical acclaim, the album was a platinum success with over 12.5 billion streams worldwide. Hot Pink features "Juicy" which hit #1 at Rhythm radio, "Say So" her Grammy nominated #1 smash record and "Streets", the viral sensation that soundtracked the 'Silhouette Challenge,' one of the biggest TikTok trends to date. The success of "Say So" which hit #1 on the Billboard Hot 100 and has been RIAA certified 4x platinum and streamed over 6.1 billion times catapulted Doja into global superstardom. Doja Cat's new album Planet Her came out in June 2021 and dominated the charts, debuting at #1 on the Billboard Top R&B Albums chart and #2 on the Billboard Top 200 and Billboard Top R&B/Hip-Hop Albums chart, marking Doja Cat's career best and highest debut to date with 109K in total activity in the US alone. Spanning a range of genres Planet Her also generated the highest first day Spotify streams for an album by a female rapper, was the top Pop album upon release based on consumption according to MRC data, and marks both the biggest debut for female rapper and the top female R&B debut of 2021. "Kiss Me More" ft. SZA, the lead single off Planet Her is certified platinum by the RIAA and hit #1 at Top 40 and Rhythm radio with over 2.7 billion streams worldwide.
Shawn Mendes – GRAMMY nominated Toronto born multi-platinum singer/songwriter Shawn Mendes released his highly anticipated 4th studio album, Wonder, in 202to rave reviews. The album debuted as #1 on the Billboard 200 Chart and in multiple worldwide markets, marking Shawn's fourth straight #1 album. In 2019 Shawn was nominated for a GRAMMY for "Best Pop Duo/Group Performance" for "Señorita," his single with Camila Cabello. In 2018 he released his self-titled platinum album, which debuted at #1 on the Billboard 200 Chart as well as multiple worldwide markets. The album became one of the top best-selling album debuts of 2018 and made Shawn the third youngest solo artist to ever have three consecutive #1 albums. Shawn was nominated in two categories for the 61st annual GRAMMY® Awards, including "Song of the Year" for "In My Blood" and "Best Pop Vocal Album" for SHAWN MENDES. The same year Shawn debuted his certified platinum single, "If I Can't Have You," at #1 on iTunes and #2 on the Billboard Hot 100 chart. With "Señorita" at #1 and "If I Can't Have You" at #2, Shawn is the first male solo artist ever to simultaneously hold the #1 and #2 place on the Top 40 chart. On his last world tour, he sold out his first ever stadium show in minutes at Rogers Centre in his hometown of Toronto. The tour began in March 2019, with over 100 dates across the UK, Europe, North America, Latin America, Asia and Australia/New Zealand.
Twenty One Pilots – GRAMMY® Award-winning Twenty One Pilots quietly emerged as one of the most successful bands of the 21st century and redefined the sound of a generation. After billions of streams and dozens of multi-Platinum certifications around the world, the history-making Columbus, OH duo—Tyler Joseph and Josh Dun—ascended to a creative and critical high watermark on their new full-length album, Scaled And Icy. The album debuted at No. 1 on Billboard's Top "Rock Albums" and "Alternative Albums" charts, while landing at No. 3 on the "Billboard 200," marking the biggest opening week for a rock album in 2021. Among a collection of anthems, Scaled And Icy spawned "Shy Away," which spent eight consecutive weeks at #1 at Alternative Radio, and "Saturday" which just climbed to #1 at Alternative Radio marking the band's 9th #1 single at the format. Scaled And Icy follows Twenty One Pilots' 2018 Platinum certified album TRENCH, which features the platinum singles: "Chlorine," "My Blood," and the GRAMMY® Award-nominated "Jumpsuit." The album graced spots on "Best of" year-end lists by Billboard, KERRANG!, Alternative Press, and Rock Sound—who placed it at #1. Formed in 2009, the guys grinded towards this moment following the mainstream breakout of 2015's BLURRYFACE. Certified quadruple-platinum in the U.S., it was declared the first album ever to have every one of its songs certified Gold or Platinum by the RIAA, and garnered a GRAMMY® Award for the Diamond certified "Stressed Out." In 2019 Twenty One Pilots announced that their 2013 LP Vessel achieved the same Gold & Platinum milestone with every individual track from the album receiving Gold, Platinum or Multi-Platinum certification from the RIAA, making the duo the first artist / group with two albums to reach this landmark achievement.
PREVIOUSLY ANNOUNCED "VMAs" NEWS:
PERFORMERS: The four newly added "VMAs" performers join previously announced must-see performances from Camila Cabello, Lil Nas X, LORDE, Machine Gun Kelly, Olivia Rodrigo. Additional performers to be announced soon (more info).
GLOBAL ICON AWARD: The legendary Foo Fighters will receive the first-ever MTV "VMAs"Global Icon Award at this year's show. The band will also perform at this year's show, marking their return to the "VMAs" stage for the first time since 2007 (more info).
NOMINATIONS: Justin Bieber (7) and Megan Thee Stallion (6) lead this year's nominations, closely followed by Billie Eilish, BTS, Doja Cat, Drake, Giveon, Lil Nas X and Olivia Rodrigo (5 each); full nominee list here.
VOTING: Fans can vote for their favorites across 14 gender-neutral categories, including "Video of the Year," "Artist of the Year," "Best Collaboration" and more by visiting vma.mtv.com through Friday, September 3, 2021 – thanks to Burger King®, the presenter of this year's award voting. Voting for "Best New Artist," Presented by Facebook, will remain active into the show on Sunday, September 12, 2021. Nominations for social categories including "Best Group" and "Song of Summer" will be announced at a later date.
SPONSORS: Official sponsors of the 2021 MTV VMAs include: Burger King®, Clearblue® Pregnancy Tests, Coors Light, Doritos®, EXTRA® Gum, Facebook and Toyota Motor North America.
PRODUCTION CREDITS: Bruce Gillmer and Den of Thieves co-founder Jesse Ignjatovic are Executive Producers for the 2021 "VMAs." Barb Bialkowski is Co-Executive Producer. Alicia Portugal and Jackie Barba serve as Executives in Charge of Production. Wendy Plaut is Executive in Charge of Celebrity Talent. Lisa Lauricella is Music Talent Executive.